NIKE - KEVIN DURANT
@KORB
---
It was nice to work with Korb studio where i started my career as junior artist.

Nike wanted minimal and clean design for their new self lacing shoe. In the RND stage i was exploring different looks. "Scanning light" and white thick fog were the most interesting looks for me. Nike was very into the "light scan" direction but did not want any additional elements - just the shoe. Client was very happy to see graphic direction where the shoe was black and only Nike logo and glowing dots where in white.

For early development i used Kyrie shoe before 3d scan arrived. Later 3d scan was replaced with proper model.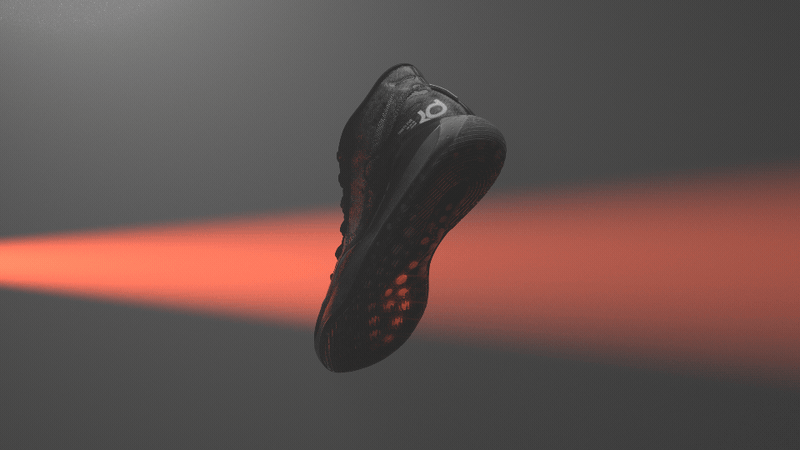 ---
STYLEFRAMES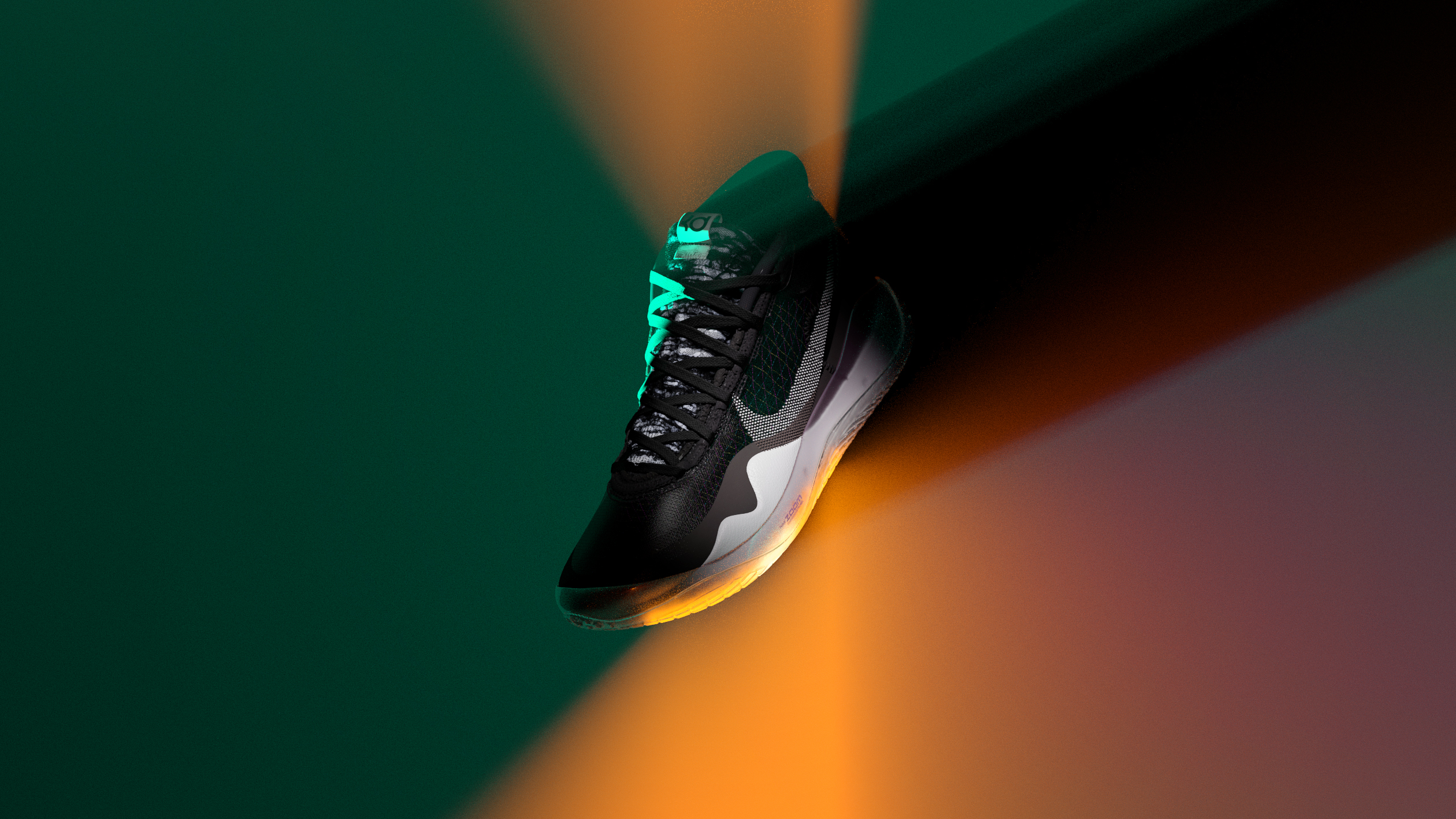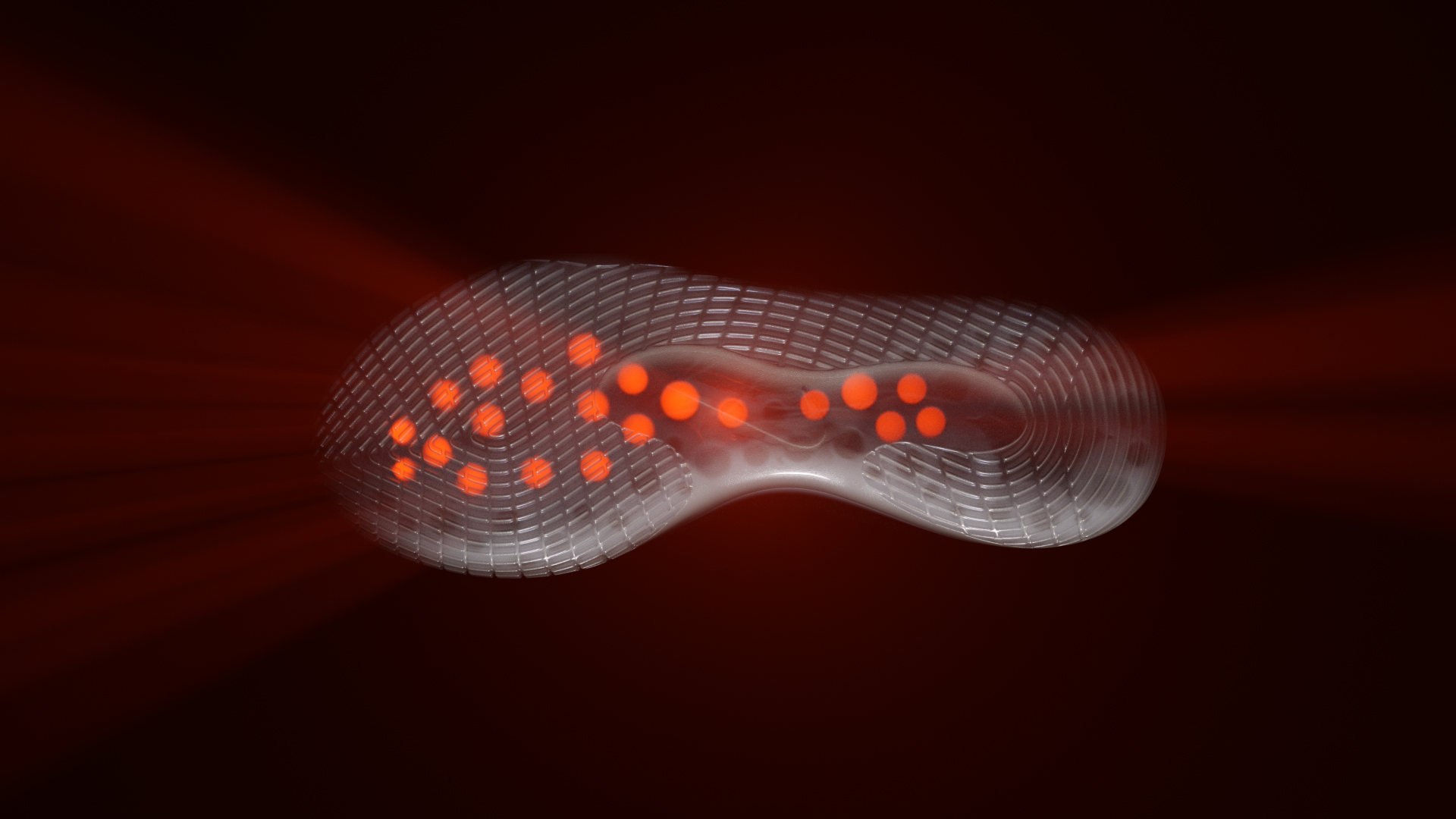 ---